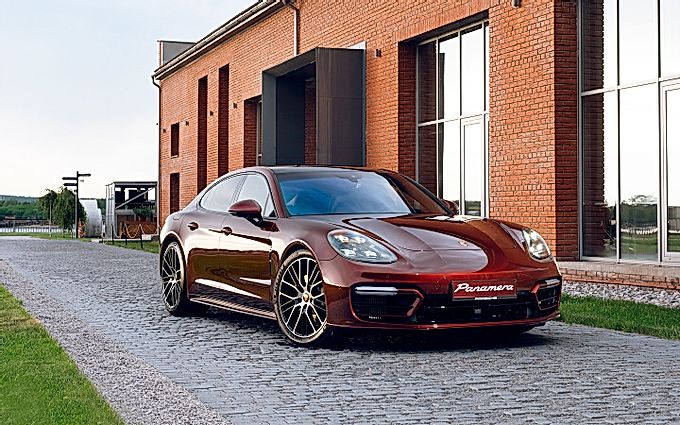 Price: 7 440 000 - 15 680 000 rubles
Maximum speed: 263 - 315 km / h
Dimensions: 5049/1937/1423 mm
Engine: V6 2.9 / V8 4.4 / hybrid, 330 - 700 hp
Acceleration to 100 km / h: 5.6 - 3.1 sec
Porsche marketers put the Panamera on a par with the titans of the executive segment - the BMW 7 Series, Mercedes-Benz S-Class and Audi A8. They are all really comparable in size and price tags, but it's hard for me to imagine that someone is seriously choosing between a luxurious Eski sofa and a cramped, dark cocoon of the second row of Panamera. And it is even more absurd to compare the portraits of people who want to drive these cars personally.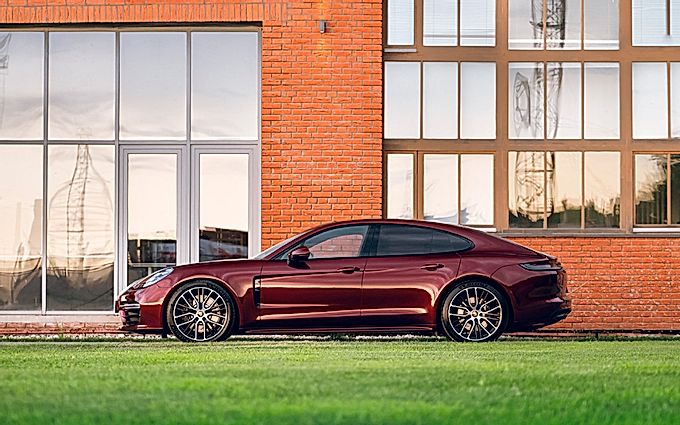 There are almost no changes in appearance: those that were previously sporty became standard bumpers, and the sport ones were slightly transformed.
So the customers agree: the extended version of the Executive accounts for only 2% of sales, the Sport Turismo station wagon also did not go - they praise it for its design, but they do not buy it. This is because the Panamera has established itself as a pure Gran Turismo - the heir to the front-engined Porsche dynasty that ended on the 968 in the mid-nineties. And there is no need to attach additional meanings to this car - an increased number of doors will suffice.
This is by no means a mistake of the Germans: having put the first generation on their feet, they logically decided to probe the surrounding soil - what is needed, what is interesting? And it turned out that people prefer to use Panamera undiluted, like any real Porsche - and therefore. Soon, the liftback should finally find its identity. It starts now.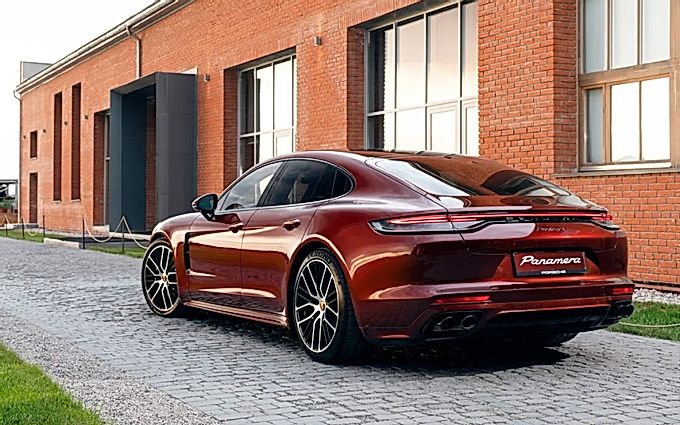 The LED strip between the taillights is now monolithic, while it used to have a technological gap in the center.
Look: the coolest and fastest version in the lineup is Turbo S again - natural, without hybrid impurities. It was on her account that the next Nurburgring record and unconditionally supercars 3.1 seconds to a hundred. This is half a second better than the pre-styling Turbo, and ten times faster than the nominal flagship Turbo S E-Hybrid - after the update, it took 0.2 seconds from acceleration, but from now on it is listed among the catching up. And not at all because the engineers were unable to squeeze out more.
The decision is precisely political. After all, if earlier the same four-liter V8 with a capacity of 550 hp were installed on a regular Turbo and an electrified E-Hybrid, now there is discrimination: the hybrid was added 20 power, and the gasoline version - as much as 80. To the final 630! More than a good reason to abandon the Turbo name and return the "royal" Turbo S nameplate. Although they did not take away the magic letter from the hybrid, so as not to finally declassify it.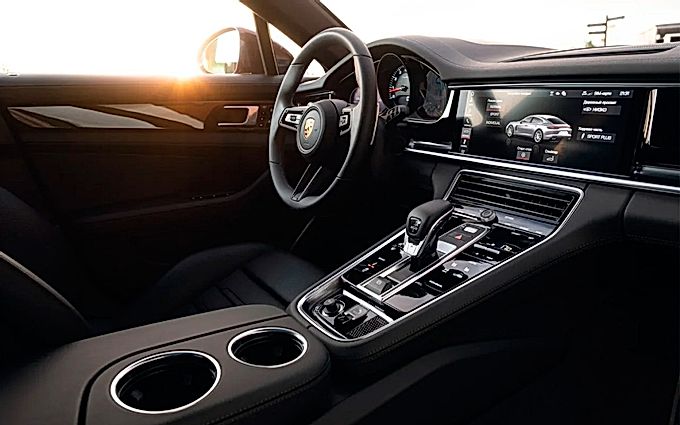 The updated interior can only be visually distinguished by the new steering wheel - the same as that of the Porsche Taycan.
But in fact, this is exactly what happened: with the Taikan alive, it is no longer necessary to place a very strong emphasis on ecology - the advocates of zero emissions would rather switch to clean electricity than trade for half measures. Adepts of pure speed do not need to carry an extra 300 kg of batteries, sacrificing dynamics and control - so now everyone gets their own. It is not a fact that in the next generation Panamera will lose its hybrid versions altogether, but such an outcome is possible: look at least at the upcoming Macan, which it was decided to divide into two families - conventional and electric.
Things to know (Q&A)
What problems do Porsche Panamera have?
The Panamera is known to have problems with the auxiliary coolant pump and can experience an engine overheating problem at low revs. So, after you've enjoyed the test drive and the engine is warm let the car sit and idle for 15 mins before you turn off.
Does Porsche let you test drive?
To get an idea of what it's like, you can go to the Experience pages for the various models ( 911, Cayman, Boxster and Cayenne ) and enjoy, besides plenty of fascinating specials, a virtual test drive with the Cayenne and a lap of a racetrack with the 911 GT3.
Can a Porsche Panamera be a daily driver?
Porsche makes vehicles that capture beauty, power, and excitement. ... Luckily, they also make ridiculously good daily driver vehicles . The 2020 Porsche Panamera is a family car, a sports car, a four-door luxury supercar. This is the vehicle for sporty drivers, for business-oriented people and for big familie
Is it worth buying a Porsche Panamera?
The 2021 Porsche Panamera is definitely worth considering if you're shopping for a high-end luxury car. It's eye-catching, enjoyable to drive, and surprisingly practical. It isn't cheap though. Pricing is expected to start at around $88,000