Think this car is made of steel, a bit of aluminum and plastic? Past! The new "rafik" of the Russian assembly consists of some contradictions.
Inoculating masculinity
Finally! Exactly a quarter of a century later, the Japanese fired again from their designer cannon. Indeed, of the four previous generations of "rafik", only the striking appearance of the legendary ancestor named XA10 comes to mind. Then the management of Toyota adopted the slogan "Banality rules the world!"
And then - bang! In a car with an equally banal and quite expected internal index XA50, not even a tip of its tail remained from the image of a gray mouse. Moreover, the Japanese dared to do the unthinkable by the standards of our time: rejecting the politically correct unisex style, they endowed the fifth "rafik" with clear signs of a man's car! Agree, the texture of rocks and ice. On which the chief designer of the project Tatsuya Sonoda was guided, it relates more to unshaven cheeks than to a manicure.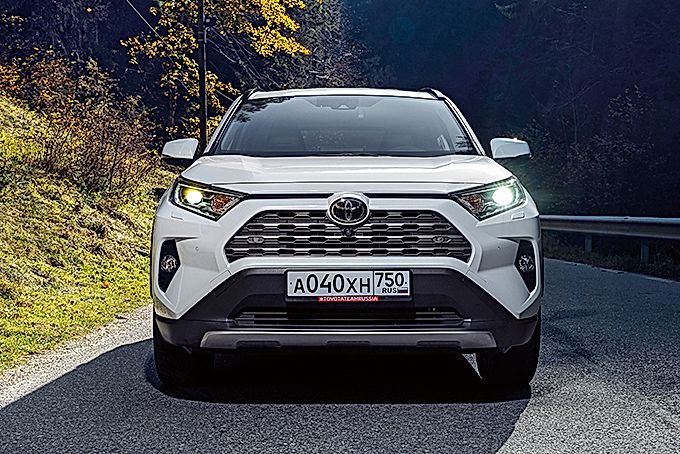 Making a stylistic revolution, like a little earlier with the new Camry, Toyota stylists used a major foothold - the requests and tastes of the capacious US market, where the RAV4 traditionally goes with a bang. A huge step towards the American idea of ​​beauty only added RAV4 glasses, which is confirmed by the results of the model's sales in the USA in 2019. Russians are also not averse to dividing cars by gender, and, quite possibly, with the advent of the XA50, we will see a change in the balance of demand for "rafiki" in the male direction.
Interior mysteries
A flip in the brain from edge to edge! How tiny do it with the formidable appearance of a radically redesigned car. Are the adaptive cruise control buttons on the steering wheel smooth to the tactile? But the system itself works excellently: it allows you to set the speed in steps of 1-5-10 km / h and, thanks to the radar with a wide capture sector, almost flawlessly reacts even to cars cutting you off. And definitely not with ladies' fingers to press on the line of nedotumblers for adjusting the 2-zone climate control and heating the rear window, reminiscent of a jagged blunt knife.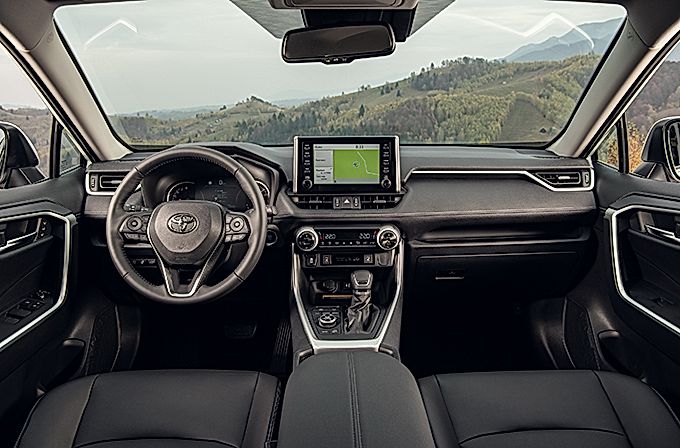 Aged in modern
sporty interior is pleasing to the eye, but the quality of the elements made of hard plastic makes you doubt that they will retain their presentation for a long time
Many will say thank you for the appearance of the automatic mode of all power windows. But how to make out in the dark a lot of buttons on the driver's door that are responsible for different functions, if the only one gleams with a weak LED? And what anatomical structure the body should have while driving. To use the block with buttons for heating the steering wheel and windshield located in the blind spot on the left on the dashboard?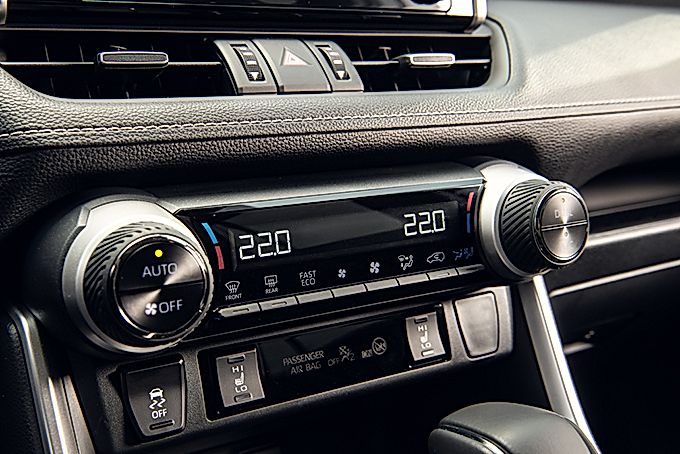 The air conditioning twists are both original and convenient, which cannot be said about the line of non-toggle switches, reminiscent of the blade of a dull knife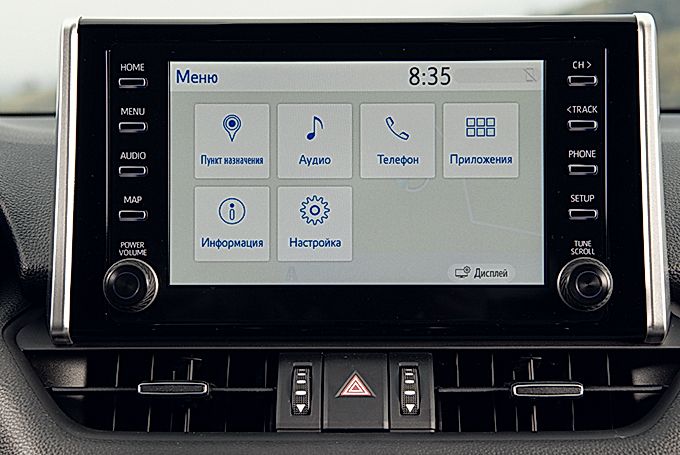 The performance of multimedia will suit everyone, and the graphics will delight fans of retro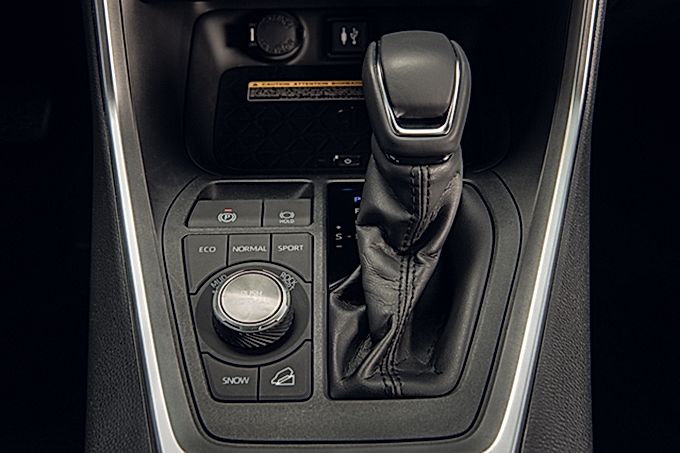 Multi-Terrain Response control buttons are logically grouped next to the automatic transmission selector