Traditionally, the relatives of the French Experts do not differ much from each other in appearance. For example, Fiat's novelty can only boast of an original radiator grill. The revived vans are not even entitled to their own wheel designs.
Modern automobile giants often resemble Agent Smith from the second part of the famous film trilogy "The Matrix" - where the main antagonist of Reboot was obsessed with the idea of ​​creating "more" copies of himself. The Stellantis concern used the same scheme. Thus, the vans market will be enriched with the Fiat Ulysse and Scudo models. There are no talk of fundamentally new machines. New items are the next twins of the Peugeot Expert / Traveler, Citroen Jumpy / SpaceTourer, Opel Vivaro / Zafira Life and Toyota ProAce vans. As for the names, the Ulysse minivan was produced by Italians from 1994 to 2010, and a more practical horse named Scudo lasted right until 2016.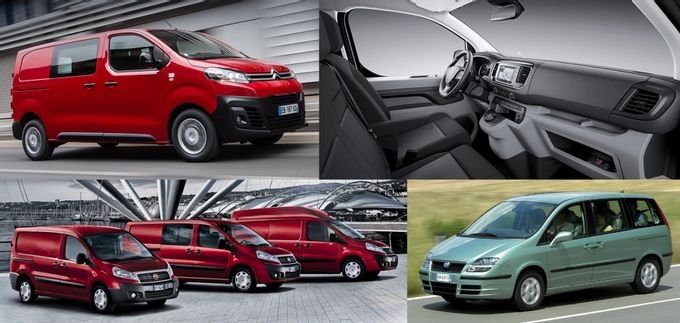 Jumpy, and Expert shared the interior. Ulysse will offer six to nine seats. In the bottom row are the latest versions of their predecessors.
There are no details about the motors, but it's easy to guess what newcomers to the EMP2 platform will use. A single photo shows electric vans. Most likely, the machines will be armed with a 136-strong (260 N • m) electric motor powered by batteries with a capacity of 50 kW • h or 75 to choose from. Turbodiesels will also be - 1.6 output of 90 hp (215 N • m) and 2.0 for 150 "horses" (370 N • m). Fiat production will be handled by the Seven Nord plant in the North of France. It is interesting that it was from there that the first cars of the same name drove out dozens of years ago. Scudo will appear at European dealers before the end of 2021, Ulysse will begin a reboot in the first quarter of next year.