In the name of the e: N series, the letter "e" means energize and electric, the letter "N" is interpreted as "new" and "next" (New / Next). The motto of e: N Series is Dynamics, Intelligence and Beauty. It refers to architecture (e: N Architecture), operating system (e: N OS) and beauty (e: N Design).
Honda President Toshihiro Mibe and his comrades held a virtual press conference (half-hour video) on October 13 to present "China's electrification strategy." It turned out that the Japanese intend to release ten new EV-models in the PRC within five years and export them to other countries. Production will fall on the shoulders of local enterprises Dongfeng Honda and GAC Honda, which will build "dedicated factories" for electric vehicles by 2024. The battery will be supplied by the Chinese company CATL.

Honda HR-V. We have already told more about the e: NS1 electric car from the Dongfeng Honda JV than the manufacturer. Replica e: NP1 with different decor will be made by GAC Honda. Acceleration to a hundred in both lasts less than eight seconds, the power reserve exceeds 500 km (NEDC).

Tesla Cybertruck. (Prototypes emerge in the video at 10:40.) The e: N Coupe Concept will be the first in the series, followed by the e: N SUV Concept, and the e: N GT Concept triptych, either a station wagon or a sedan hatch, will complete. So far, only life-size slow-motion models have been built, but without an interior.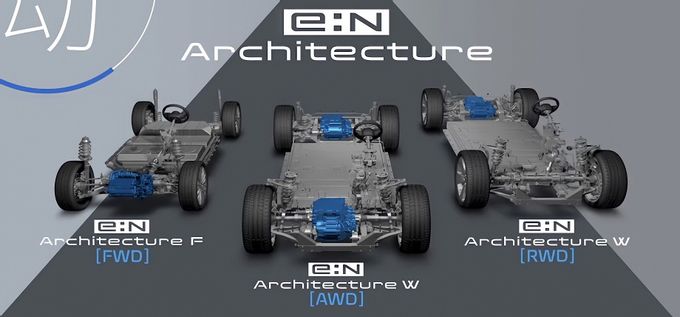 The "intelligent" operating system e: N OS incorporates the Honda Sensing and Honda Connect complexes. "Unique" e: N Design allows you to "feel the future" at first sight and touch. The expansion of the sales network means 1200 dealerships "all over China". Which countries will cover the "global export" of electric vehicles, the Japanese did not specify. Honda has promised "after 2030" not to release new models with a gasoline engine, nevertheless, full electrification has been pushed back to 2040, and "carbon neutrality" along with zero deaths in road accidents - to 2050.