There are no fundamental differences from the gasoline version in the design of the front end. Only the nameplate on the front door gives out the hybrid from this angle. The model will have 20-inch wheels and ten body colors to choose from.
The premiere of the Mitsubishi Outlander PHEV plug-in hybrid based on the fourth generation Outlander crossover (presented in February) is scheduled for October 28. Then the technical details should be revealed. In the meantime, the company presented photos of the newcomer and talked a little about him.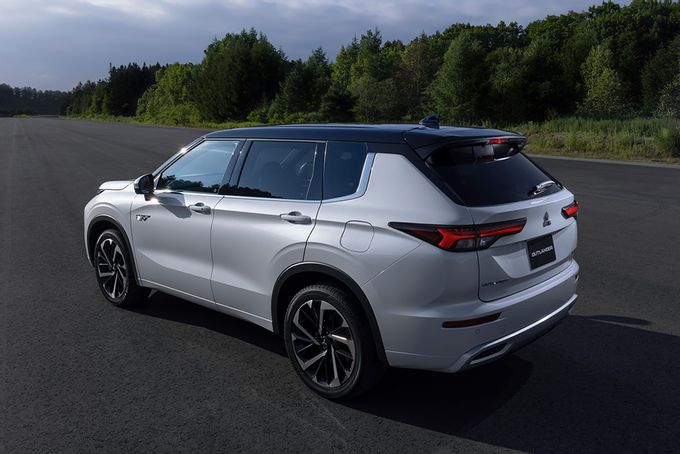 The model is known to retain the electric four-wheel drive concept of its predecessor. So the front axle will still be rotated by the internal combustion engine in conjunction with the electric motor, and the rear axle will be rotated by a separate electric motor. The only question is in the parameters of the units and the traction battery.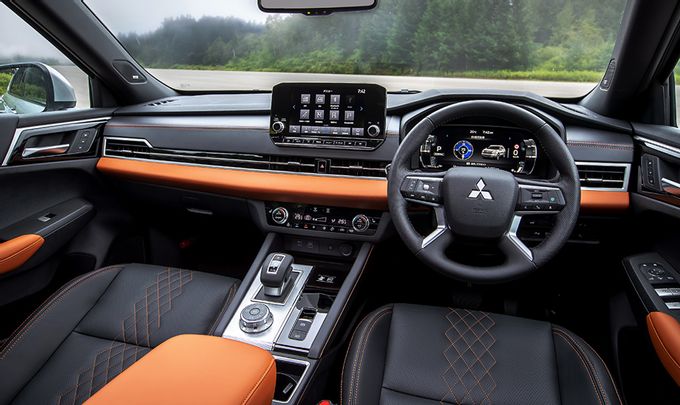 The Japanese have specified that the hybrid filling will work in conjunction with the latest variation of the Super-All Wheel Control (S-AWC) traction distribution system, which includes Active Stability Control (ASC). ABS and Active Yaw Control (AYC). The latter slows down the right or left rear wheels at the right moments, allowing you to achieve "maximum performance from all four tires." Sales of the Outlander PHEV in Japan will begin in mid-December, with other markets to be announced.