The development of the version was carried out for two years in close cooperation with the Ford Performance department and other partners. As a result, the series is available as fastback and convertible. Acceleration to 96.5 km / h takes 3.5 seconds.
The V8 5.0 Coyote engine produces 836bhp (versus the original 441bhp) thanks to Whipple superchargers, new exhaust and cooling systems. There is a choice between a six-speed "mechanics" and a ten-band "automatic". Limited mintage to 50 copies for North America. Prices start at $ 127,795 (RUB 8.14 million). This is what the Carroll Shelby Signature Series is, which as its name suggests, includes Carroll Shelby's autographs on the seats and numerous commemorative plaques.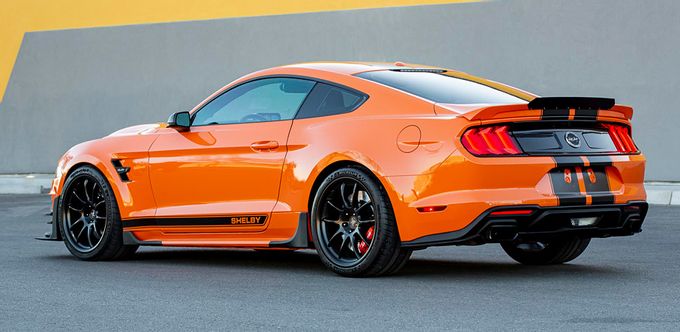 Mustang shades. Shelby's arsenal has Monoblock forged wheels to suit almost every taste.

When the Signature Series sells out, the Shelby Super Snake variant will remain on display, available from December 2019. The same capacity of 836 hp will cost a little less ($ 123,295), since the production volume is 500 cars per year. Of course, customers can opt out of Shelby tuning in favor of factory versions of the Mustang Shelby GT500 (this is the most powerful production Ford for ordinary roads) and Shelby GT350 (533 hp)