The American brand Shinola was founded in 2011, based in Detroit, producing Canfield Sport watches, Runwell bicycles and other goods. The cream color of the show car is "inspired by iconic watch dials," while accents in rose gold (copper) nod to bike seats.
The Pebble Beach Elegance Contest on August 15 will premiere the Lincoln Aviator Shinola concept show car. It differs from the standard Aviator only in the nuances of the decor - the bodywork "hardware" has not changed. According to legend, Lincoln's designers suddenly decided to explore the popular products of the Shinola brand, and he miraculously opened his showroom for them "as a playground." The elements that you liked became part of the "ultra-luxurious" concept. "We were presented with a rare gift, and we made the most of it with fresh ideas and motives," says design director Kemal Kurik.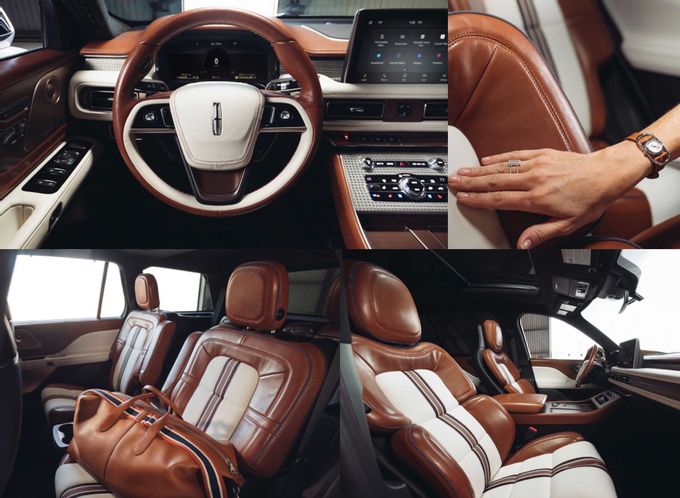 According to the show car technique, the data is zero, but there is probably nothing unusual. The three-row Aviator is available in the United States with a 3.0 petrol twin-turbo six (405 hp, 563 N • m), a ten-speed automatic transmission, rear-wheel drive and all-wheel drive at prices starting at $ 52,560 (3.82 million rubles). The plug-in hybrid Grand Touring (500 hp, 854 N • m) "starts" at $ 69,445 (5.05 million). In the first half of the year, the Americans bought 11,856 units (+2174).