The car with the Clubsport prefix is ​​based on the previous generation 911 (991), but in agility it will rival, perhaps, any 992 (in the range of which the GT2 RS version has not yet been created).
The company (and team) Manthey-Racing is 25 years old, in honor of which a limited edition of the Porsche 911 GT2 RS Clubsport 25 track car, which will be released in 30 units. The model is designed for track days and competitions with fairly liberal technical requirements for a 700-horsepower turbo monster. In it, as Porsche assures, all many years of experience of Manthey-Racing and Porsche Motorsport in competitions and preparation of racing cars is concentrated. In spirit, it is close to the limited Porsche 935.
The Clubsport 25 is inspired by the Manthey 911 GT3 R "Grello" race car, so designer Grant Larson, who designed the modern 935 Porsche, 911 RSR and 981 Bergspyder, has added yellow and green accents. But not only the decor distinguishes the anniversary from the previous version of ClubSport. Many design changes have been made.
So, the developers reshaped the front bumper and moved the radiator to the very center, increasing the air flow through it. New twin flaps have appeared along the edges, increasing pressure on the front axle. The CFRP front compartment lid is completely new. It has changed the ventilation windows, and on the nose there is a NACA air intake with the Porsche emblem, which supplies air to the cabin.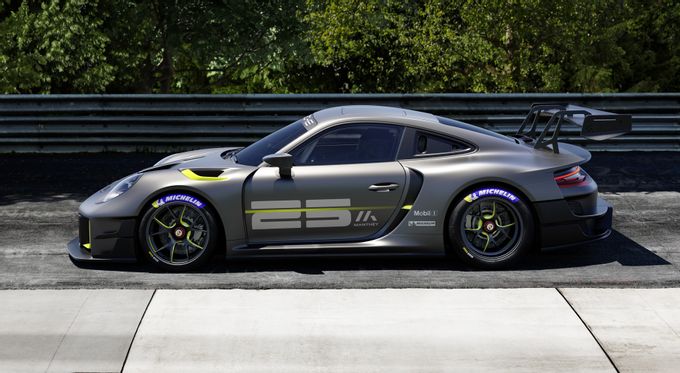 The Porsche 911 GT2 RS 991, and the limited edition Porsche 935, the GT2 RS Clubsport has a 3.8 biturbo six with 700 hp and 750 Nm, but the seven-speed "robot" PDK is modified here (the bearings and oil cooling are changed). Drive - rear with a locking differential.
The radiators in front of the wheel arches have disappeared, which improves the air flow to the brakes. Behind the front fenders there are large vertical air vents similar to the Porsche 935, and the widened rear fenders have new twin air intakes with a horizontal bar in the middle. Complementing the changes are 18-inch center-locking wheels and electronic steering borrowed from the 935, as are the suspension components.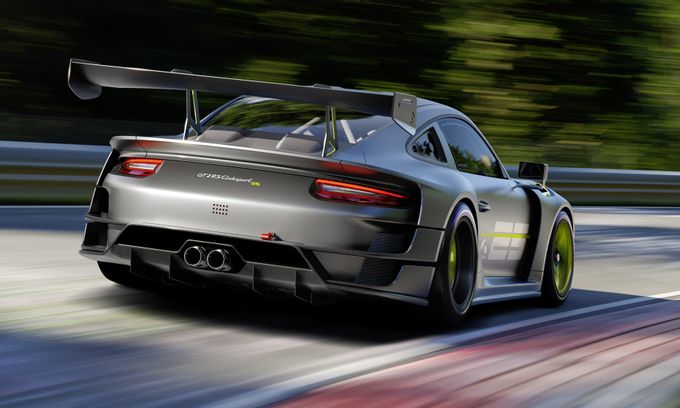 Another feature carried over from the 935 is that the spoiler merges into the curved edges that frame the body. The first Manthey racing car based on the Porsche 911 996 had a similar design. But the new headlights with the characteristic light signature in the form of four strokes came from the 911 RSR, but with a redesigned design. The cost of the jubilee limited Club Sport is 525,000 euros (45.34 million rubles) plus local taxes. The first deliveries to customers will begin in January 2022. This is how Porsche pays tribute to the team founded in 1996 by driver Olaf Manty.