Last year, the American division of Volkswagen sold 22,964 of the Passat (14,123 a year earlier). Not a bad increase, but against the background of 294 348 cars for 2020 and 336 978 sedans for 2019 performed by the Toyota Camry model, the results of the "German" look more than modest.
Last year, the Volkswagen Passat sedan managed to pull up a little in sales in the United States, but 14th place in the class can hardly be called a real achievement. Tired of mediocre results against the backdrop of the ubiquitous Toyota, the leadership of the German brand decided to retire the car. Production will be stopped this year, and a parting gift of the Americanized Passat, produced since 2011, will be a print run of 1973 Limited Edition cars - in honor of the model's year of birth. But that's not all - the edition will have four versions, and the number of copies in each case is of particular importance.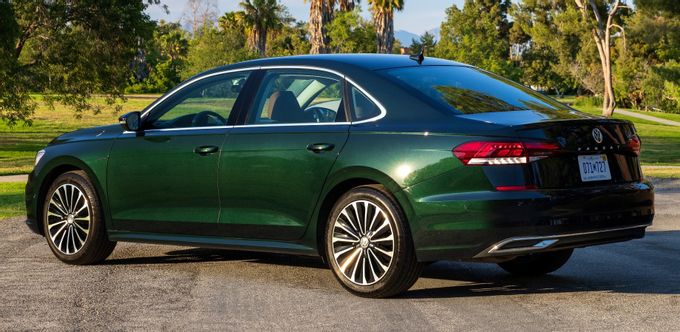 The first batch with a body in Aurora Red Metallic and interior in Titan Black will be released in 411 units - this is the production code of the model. The Pure White car with a Mauro Brown interior will be limited to 524 copies - assembly of the American model began on May 24. The phone code for Chattanooga, where the Volkswagen plant is located, is 423. The same number of cars in Racing Green Metallic with Mauro Brown interior. The latest 615 sedans in Platinum Gray Metallic and Titan Black interiors mark six generations of trade winds sold in the US; one generation, collected here; five decades of sales.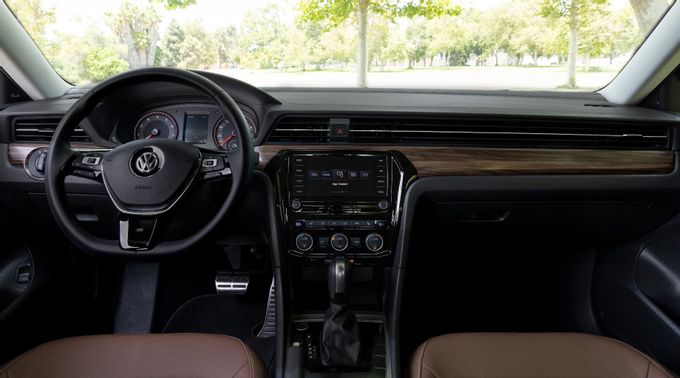 MQB. The equipment of the car is much simpler - this is especially noticeable in the interior of even the special edition.
Each of the cars will be equipped with heated seats, the front ones will be electrically adjustable. The "base" will also include the Fender Premium Audio system, parking assistance and automatic high beam. The turbocharger 2.0 TSI, as before, produces 176 hp and 281 N • m. Traction goes to the front axle through a six-speed "automatic". Prices for such cars are equal to $ 30,295 (2.26 million rubles), but for the red color scheme you will have to pay another $ 395 (30,000 rubles). For comparison, a regular Passat is estimated by the American dealership at $ 23,995 (1.79 million rubles).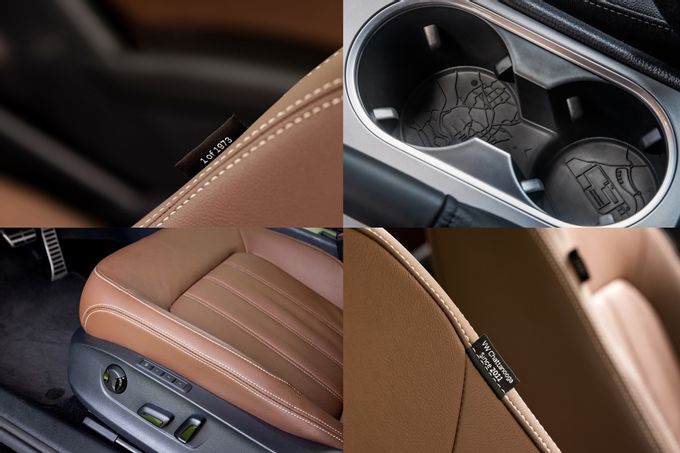 Note that you should not worry about the state of affairs of the company in the States. The conclusion of the Passat after Golf is associated with a drawdown in passenger car sales in principle - with a general market drop of 14%, midsize sedans have lost as much as 22%. The company does not hide that it sees its future in such models as Atlas, Atlas Cross Sport and ID.4. By the way, the electric car will take the place of a sedan on the conveyor of the same plant next year.